1. Back to December - Taylor Swift
This Country-Pop Superstar Diva is really
brings back my memories about America
whenever i listen to this song.
Soft, Deep, Simple, yet Catchy and Sweet..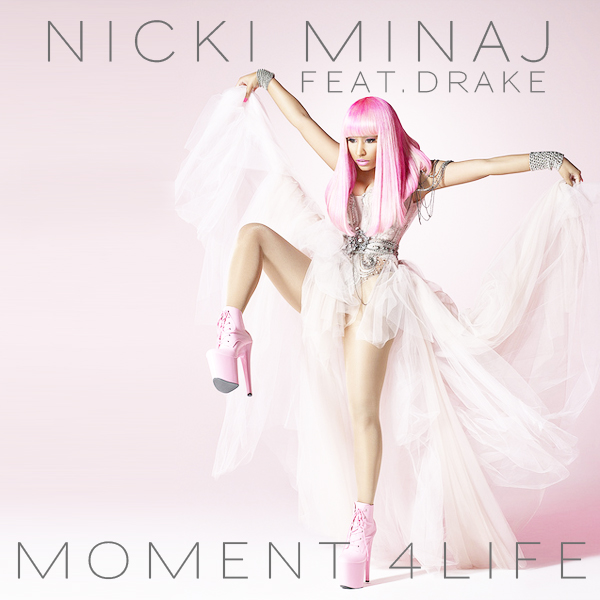 2. Moment 4 Life - Nicki Minaj feat. Drizzy Drake
The Third single from her debut album
Pink Friday
, it features my favorite rapper, Drake. Really powerful Hip Hop tunes for a woman Rapper, Nicki's Rhyme and Lyrics on this one is really deep and flowing nicely. It blends out nicely with the twinkling keys and odd shadowy drums
loops plus the addition of Drake's frontal speech and unique rhyme.
3. Last Summer - Nicko
The 2010 Summer Hit from greek Singer/Producer DJ Nicko or Nikkos Ganos, a participants of Greek Pop Idol.
A groovy heart pumping beat and erotic summer feel of this song is for sure making your body move. The best Summer dance tunes aside from
Summer Jam (Underdog Project).
Hey! its the beginning of summer this time of year, and i've got this pretty nice tunes for the OST, sowwaaah.. Lets get the Rave Party Started!! Shall We??!!
4. Into Your Arms - The Maine
It is a single from American Powerpop/Post-Emo band
The Maine,
taken from their debut album,
Can't Stop Won't Stop.
Normally i don't listen to Emo tunes anymore, but the
Sweet and romantic soft rock feels of this song has made me putting it into my current playlist. Well done The Maine!!
5. Strip Me - Natasha Bedingfield
It's is a song from British singer-songwriter Natasha Bedingfield, this song also featured as the original soundtrack for the 2010 Comedy movie
"Morning Glory".
Nice Pop Song!! "My Original Soundtrack" of this current week!!!!
6. Stars (Original Mix) - Alex Megane
A Hipnotizing Erotic, Euro-Dance,
Discotronics track from DJ Alex Megane. Totally Love it!!!! i was totally blown away by this awesome song!!!!
Stars - Alex Megane
7. In The Dark - Dev feat. The Cataracts
The newest single from
Dev
, also featuring the duo producers
The Cataracts.
Groovy Jazzy feels blends in perfectly with The Cataracts's Heavy Upbeat trademark Electro. Results.. This Month mostly played dance floor tunes!!
8. The Night (Bailey & Rossko Remix) - Nick Fiorucci feat. Kelly Malbasa
all i can say is.. a wonderful Trance experience with this song. If you love Trance, you will love this song. Nice touch by Bailey & Rossko, Upbeat, Deep, Dark, n Intense....
9. Counterfeit - Limp Bizkit
Classic old school Hip Metal tunes from Limp Bizkit back in the year 1997 when their debut album
Three Dollar$ Bill Y'All
and their
Hip Metal
scene arising to fame and became the greatest thing on the new Millenium era. In this track, you will get a Hip Hop/Rap Music and Metal Music perfectly blend together into unity.
10. Believer (Radio Edit) - Freemasons ft. Wynter Gordon
Pretty Nice elegant Trance track from the duo DJ, Freemasons. And the Beautiful voice of Wynter Gordon complete this song into perfect Song.